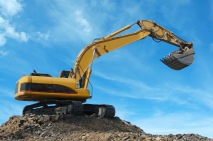 Translations
I provide translations of the following, based on requests from technical documentation departments and technical and translation agencies:
installation manuals
operations and service manuals
maintenance and repair plans
machinery technical documents
special documents for incomplete machines
other technical documentation.
Alongside integrated translation of complete documentation packages, I also handle day-to-day translation of supplementary material for existing machinery and equipment documentation, prospects, informational letters, replacement parts lists and localisation of software, text and error messages.
I perform translations of technical documentation manuals in accordance with the STN EN 15038:2006 technical standard, which establishes precise procedures for the translation process.
Capacity
A typical example from day-to-day practice: The machine is already at the border or is just being shipped from the warehouse and you need the text for the chapters on optional equipment translated according to customer specifications. Don't hesitate to contact us in such a case. I am at your disposal 18 hours per day.
Deadlines are essentially set by the customer. For texts with standard styling, 2500-3000 words per day can be delivered. Texts with special formatting, non-editable texts, diagrams, etc. will be subject to review. Weekend work at no additional charge.